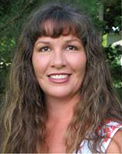 Gina Miller
Thomas More fights Trojan Horse of radical Islam

By
Gina Miller
March 13, 2012
There is a fierce battle under way for the soul of our nation. Many of us feel helpless because of the massive, unrelenting onslaught by the evil forces that are beating at our country's Judeo-Christian foundation from every direction. In this terrible, ancient fight which dates all the way
back to the Garden of Eden
, there are modern-day warriors who understand that this fight is a spiritual one. Yes, we have earthly, physical enemies, but ultimately the real enemies are the
spiritual forces of evil
that are the motivators behind our enemies in the physical world.
Without understanding the nature of the battle, we will not be able to effectively fight it. I thank the Lord that there are people here in America today who understand the reality of the war in which we are engaged and who fearlessly step up to the front lines and offer their services to help preserve this great nation of the United States of America, as founded.
One of the many groups of people who do this is the
Thomas More Law Center
. If you are not familiar with them, here is a partial description from their website,
"The Thomas More Law Center is a national nonprofit public interest law firm based in Ann Arbor, Michigan, dedicated to the restoration and defense of the religious freedom of Christians, time-honored family values, and the sanctity of human life. It also supports a strong national defense and an independent and sovereign United States of America.

The Law Center's purpose is to be the sword and shield for people of faith, providing legal representation without charge. We achieve this goal principally through litigation, seeking out significant cases consistent with our mission."
These people stand in the gap and go to bat for those of us who otherwise have no voice and no defense when the forces of darkness come against our God-given freedoms. One area of their fight for religious liberty is against the forces of Islam that have been on a stealth invasion of our nation for many years now. Only the most blind and oblivious among us can not see the campaign by Islamists to impose their detestable Shariah law on this nation through our courts and through Muslim pressure groups that lobby our government officials. They have invaded our institutions, our military and our public schools and colleges.
And, now that we have an extremist Muslim sympathizer in the White House, the crusade of the Islamists has been ramped up significantly, just as the cause of the radical homosexuals has also been given a shot of nitrous oxide since Barack Obama (or whatever his name is) took office.
As you know, when we hit a nerve with the enemy, when we are over the target, so to speak, we catch flak from the enemy. That is one way to know that we are being effective in what we do. Recently, the Thomas More Law Center has come under fire by Muslim groups and Muslim news outlets for their tireless work in opposing the advancement of Islamic Shariah law in America.
In
a fine report from earlier this month
, a columnist for WND wrote,
"A legal team that advocates for the Judeo-Christian heritage in the United States has been put in a bull's-eye by Muslims after its leader commented about special privileges for Islam.

According to the Thomas More Law Center of Ann Arbor, Mich., several Islamic news sources such as Ahlul Bayt News Agency and the International Islamic News Agency recently targeted the organization and its president, Richard Thompson, in articles claiming U.S. Muslims are treated unfairly.

The agencies reported the story of a Muslim girl who said she was hesitant to practice her faith while in public school and cited comments from Thompson.

The IINA, for example, said, 'Some also say providing Muslim students with prayer rooms and special food constitutes an organized attempt to push Islamic law in public settings. In fact, some of the most outspoken critics of accommodation for Muslim students are Christian groups. 'What (school officials) are doing ... is to give Muslim students religious benefits that they do not give any other religion right now,' Richard Thompson, president and chief counsel at the Thomas More Law Center, a Christian advocacy group, told USA Today.'"
So, these Islamists do not see that providing special Muslim accommodations in our public schools is a tad out of the ordinary? Oh, sure they do! What would the Left's reaction be if even a single public school created a prayer room or a little chapel area for Christian students to pray? Of course, the Left would have a fit. Atheists and other people who despise Christianity have spent decades purging, through litigation and intimidation, any hint of our nation's Christian heritage from the public square, and yet these same people bend over backward to cater to Muslims in the public square. The double standard is plain for all to see.
The fact is that those on the communist Left are in agreement and alignment with the goals of the Islamists. Both groups seek to tear down the American system and American way of life. Both groups seek to squash our freedom of speech and freedom of religion. In this way, they truly are on the same team.
I love the way Thomas More's Mr. Richard Thompson put it, as quoted in the WND column,
"'Islam is more than a religion,' Thompson said. 'It is a political ideology that regulates every aspect of human existence and calls for the Islamic domination of the world. Since radical Muslims know they can never defeat our military on the battlefield, they devised the strategy of internal subversion.'"
Precisely so! I have said for a long time that Islam is a militant-political ideology
disguised
as a religion, and Islamic Shariah law is entirely incompatible with western civilization and especially our United States Constitution. It is amazing to me that those radical leftist supporters of the Islamists — the same ones who loudly clamor for women's rights — do not seem to understand that under Islam, women have almost no rights! The way women are treated under Islam is purely evil.
But, hey, evil is the order of the day in this lost and dying world! That is why I keep repeating that ultimately there are only two camps among all people; I call them Camp A and Camp B. Simply put, Camp A includes all people who know the Lord and his moral absolutes, who understand that true freedom means personal responsibility and accountability to God. Camp B contains people filled with all the godlessness under the sun.
Yes, I see things in stark contrast, but that is never to say that people in Camp A are somehow "perfect." Not at all! Each of us stumbles on a daily basis, but at least we are aware when we stumble and we continue to strive for the Lord's standards, unlike those who walk in darkness.
That is why we see the Left in agreement with the Islamists — they're ultimately on the same team, after all. That is why we see the radical homosexual agenda, along with the Islamist agenda being pushed in our godless, government-run public schools and upheld in the courts of activist judges, for whom the Constitution is an obstacle, not a foundation. They are all on the same team!
Take this example, one of the Thomas More Law Center's cases. As I tell you this, just imagine if this were based on Christianity instead of Islam.
From the WND article,
"In 2002, it filed a federal lawsuit against the Byron Union School District in California for a three-week indoctrination course in the Islamic faith for seventh-grade students, using the workbook 'Islam, A simulation of Islamic history and culture.'

In that case, 12-year-old students were ordered:

'From the beginning you and your classmates will become Muslim'


'Dress up as a Muslim and try to be involved guarantee an excellent grade'


'Pick Islamic names and wear them around your neck as ID tags'


'Read the fatiha, the opening chapter in the Quran and recited by Muslims at every daily prayer'


'Play a dice game called jihad by declaring a jihad against another group'


'Jihad is a struggle by Muslims against oppression'


'Complete the phrase required for conversion to Islam'


'Complete the Five Pillars of the Islamic faith'


'Analyze certain verses from the Quran'

In an astonishing ruling, the 9th U.S. Circuit Court of Appeals approved the school's Islamic indoctrination, holding that the Islam program activities were not 'overt religious exercises' that raised Establishment Clause concerns.

'Just to make sure their ruling could not be precedent to establish similar classes for Christians, they made their ruling 'Not for Publication,' Thomas More reported.

Said Thompson, 'Like the ancient Trojan Horse welcomed within the city's gates, Islam has entered America disguised as a religion. But its ultimate objective is political: Destroy America and establish an Islamic nation under Shariah law. So while America sleeps, they are awake and subverting our government, as well as our public schools and universities. And we will not be deterred from our efforts to stop them.'"
The 9th Circuit Court of Appeals should be dissolved. Its members have shown themselves time and again to be nothing more than radical, anti-Christian, anti-Constitution, anti-freedom activists. In this case, what's good for the goose is not good for the gander. These people on that sham of a court deliberately shaped this ruling to prevent the same standards from being applied to Christianity. Why should they be so strongly set against Christianity? Because Christianity is the real, truly powerful deal, and
God's living Word convicts them their dark spirits
.
By the way,
this is the very same court
that ruled against a teacher who had kept patriotic banners on the walls of his classroom for decades — banners with sayings like "God bless America," and "One nation under God." That is also a case of the Thomas More Law Center, which represented the beleaguered teacher. The case is now before the Supreme Court.
This group of Christian law warriors is doing all the good, fighting for America. For those of us who want to be a part of helping fight for our nation but do not really know what we can do, I suggest you consider
tax deductible donations to the Thomas More Law Center
. They represent their clients free of charge. Theirs is a ministry and a highly worthy one. Also, they recently put out a call for lawyers. They are looking for full-time
lawyers who are committed to a higher calling
and who are in agreement with the foundational principles of the Law Center.
One more thing — please pray for these brave lawyers, their staff and their clients. Our prayers are the most powerful and precious gift we can give.
© Gina Miller
---
The views expressed by RenewAmerica columnists are their own and do not necessarily reflect the position of RenewAmerica or its affiliates.
---