Lloyd Marcus
Hi patriots, from day one: Tea Party Express VI National Bus Tour

By
Lloyd Marcus
April 29, 2012
Lloyd Marcus reporting in from Tea Party Express VI national bus tour, day one. We did rallies in Pittsburgh, PA and Cleveland, OH. We have a 4 hour ride to spend the night in Cincinnati, OH, estimated time of arrival 11pm. We depart 8am for a 9:45am rally in Madison, IN. This is way too early in the tour for my butt to be sore, but it is. No time to stop, I nuked a burrito on the bus.
While the pace and discomfort is challenging, touching, encouraging and seeing the looks on the faces of the patriots who attend our rallies make it all worthwhile. The fellowship is more rewarding than I can express.
I am continuously inspired by all of you in the Tea Party movement — everyone still doing their part — using your gifts, talents and resources to STOP Obama's evil agenda. With diesel fuel over $4.50 per gallon, I give a shout-out to Patriot Mark who is following our buses in his truck.
Awesome Ohio tea party organizer, Lisa Woods is ill. Lisa still came to our rally from the hospital. Wow, talk about commitment.
I have introduced a new song on this tour titled, "We Are Americans." My lyrics remind us of who we are. We are NOT a nation of deadbeats seeking hand-outs from Obama's stash — we are Americans! In the song, I also call for our nation to repent from the things we know are wrong. It is a bold message. But, I am convinced God inspired me to write the song. So far, audience response has proved me correct.
"We Are Americans" is not available for purchase yet. I am planning a national release after this tour.
Please check our schedule on TeaPartyExpress.org. Please attend if we come to your area. I am really looking forward to taking a picture, shaking your hand and fellowship with you.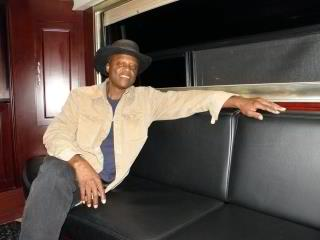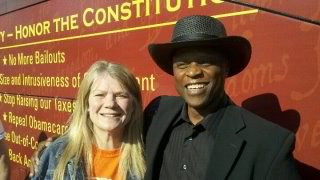 © Lloyd Marcus
---
The views expressed by RenewAmerica columnists are their own and do not necessarily reflect the position of RenewAmerica or its affiliates.
---