James Lambert
Remembering a historic WWII battle & a general who was a part of it – 75 years ago

By
James Lambert
March 26, 2020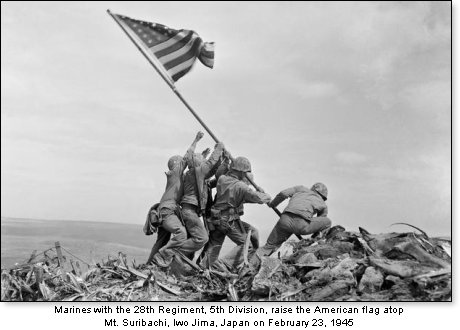 This month America is celebrating the 75th anniversary of the Battle of Iwo Jima which took place from February 19 to March 26, 1945.
Located approximately 750 miles off the coast of Japan, the island of Iwo Jima was seen as an important staging area for a potential U.S. invasion of Japan during the later stages of WWII. This explains why the Japanese army assigned over 20,000 soldiers to defend the island from a U.S. invasion.
Japanese leaders understood during this late stage of their war against America that it became increasingly important for them to hold onto Iwo Jima. They also understood that it would have been more difficult for them to defend attacks from the U.S. Air Force (on the main island of Japan) if they lost this island.
At the time of the invasion of Iwo Jima, the American amphibious troops were commanded by Lt. General Holland M. Smith. After bombarding the coastline of the island for several days, the Americans were not fully aware of the heavy resistance they would find from the Japanese forces on the island. Japanese artillery on the mountains of the island together with the unexpectedly large Japanese force made for a long four week struggle.
The U.S. force of over 70,000 U.S. Marines landed on the island. Both sides suffered major losses with the Americans losing nearly 7,000 soldiers while the Japanese would untimely lose over 95% of their troops on the island. Iwo Jima was indeed a costly, yet important battle! As for General Holland M. Smith, General Smith's greatest contributions were his innovations and creative tactics in amphibious landings not only during this historic battle but for others in the Pacific, as well.
By 1946 (almost a year after the war ended), General H.M. Smith retired in La Jolla, CA. For the next 20 years, he took great pride in raising his garden and avocado tree at his home on Viking Way in La Jolla. He was also admired by many in the La Jolla community who enjoyed his friendly personality. He also took pride in sharing and showing some of his historic military memorabilia in his home office with some of local children who lived in the neighborhood.
General Smith was also a valued member of the La Jolla Congregational Church. There is even a plaque inside the church where he is named and recognizing by this church as a valuable, contributing member of that church. The La Jolla Congregational Church, located at 1216 Cave Street, dates back to 1897 and is one of the oldest active churches in the La Jolla community.
As for the battle of Iwo Jima, you can still view the historical Iwo Jima flag raising statue and monument at the Arlington National Cemetery in Washington D.C.
© James Lambert
---
The views expressed by RenewAmerica columnists are their own and do not necessarily reflect the position of RenewAmerica or its affiliates.
---