James Lambert
CA park visitors noticed 'Do not report fires' signs while witnessing a non-monitored roadside fire

By
James Lambert
November 30, 2018
Two weeks ago while visiting Yosemite National Park, my wife and I were stunned to discover a new fire where there were posted signs on the road "Do not report." Roadside tourists and observers noticed that there were no helicopters or planes present in the area. None were to be seen in and around this remote area of Yosemite National Park. Just 3 hours earlier (while passing this same area) there was no evidence of fires whatsoever.
What intensified our suspicion of what was going on was about 5-10 minutes later we driving on route 120 I found a fire that was along the side of the road. Yet THERE WERE NO FEDERAL OR STATE FIRE AGENTS present. Still there was again a sign posted on the road to "not report this fire."
Surprisingly this was the same afternoon when President Trump was to visit California Governor Jerry Brown and (2019) Governor elect Gavin Newsome for a plane trip to observe fires in Northern California and Southern California. Apparently the state of California is requesting a huge federal fund compensation for the damage caused by these fires.
Again, both fires we observed, first hand, we did not observe the presence of any fire agents. We were there at the roadside and there were no fire agents to be found. How strange?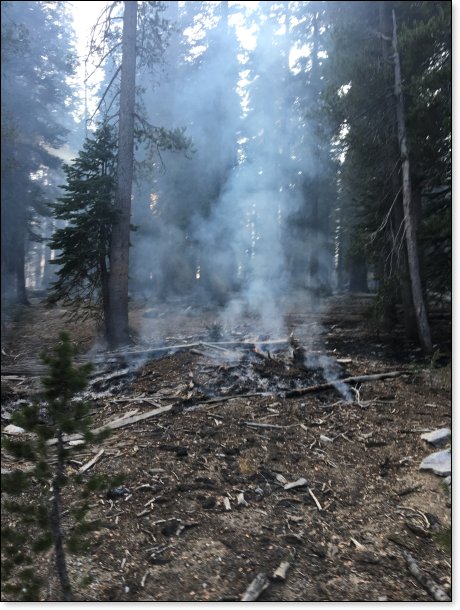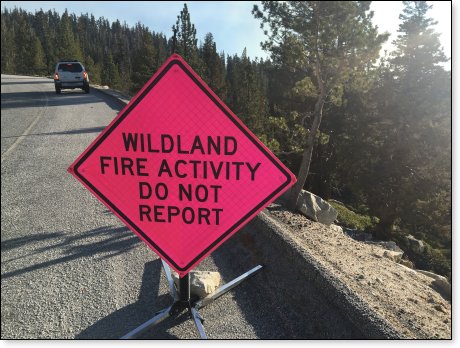 © James Lambert
---
The views expressed by RenewAmerica columnists are their own and do not necessarily reflect the position of RenewAmerica or its affiliates.
---