Tom DeWeese
Climate Hustle exposed September 24th -- Be there!

By
Tom DeWeese
September 21, 2020
I've got an exciting announcement to share with you.
Perhaps you remember back in 2016 when my friends at the Committee for a Constructive Tomorrow (CFACT) blasted the lies of Global Warming with their ground-breaking film Climate Hustle.
This film exposed and destroyed Al Gore's fantasy about man-made Climate Change. Not only that, the film turned out to be block-buster in theaters across the country, taking first place honors over Hollywood – produced films for one glorious night.
Of course, such success demanded a sequel. And CFACT has produced it.
CLIMATE HUSTLE 2!
It was supposed to premiere back on April 24th. And theaters were so excited by the original's success they planned to show the sequel in nearly 800 theaters across the nation – nearly doubling where the original Climate Hustle was shown.
But because of Covid-19, movie theaters have been shut down and the premier never happened. Until now.
CFACT is going to premiere Climate Hustle 2 on September 24th on your TV rather than in a theater. The tickets to see it will be just $14.99. The good news is that your entire family and friends can now watch it for the price of one ticket – instead of each buying one at the theater.
To sign up to see it just scroll down to the message below from CFACT President
Craig Rucker. There you will find all the details!
I hope you'll take the time to watch this incredible film!
Tom DeWeese
________________________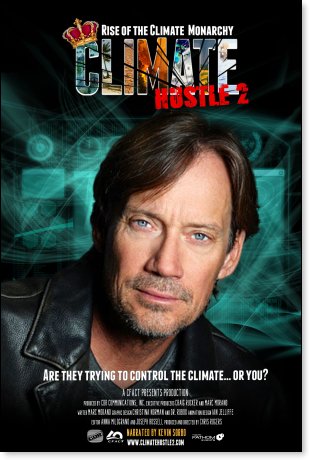 Climate Hustle exposed
September 24th
Be there!
Friend:
The film that blows away the tricks, lies and hidden agendas of the global warming campaign like nothing before is coming to you – September 24th at 8 PM – in every time zone on Earth!
In 2016, CFACT showed Climate Hustle, our first ever feature film, in over 400 theaters from coast to coast.
"CH" was a smash!
For one glorious night our movie was the number one film per screen in the entire United States. CH did so well that our partner Fathom Events wanted to go much bigger this time. Plans to show this important film had grown to over 800 theaters from coast to coast.
I don't need to tell you what happened. Much of America shut down to try and arrest the spread of the coronavirus.
Movie theaters topped the list. Climate Hustle 2 had to be postponed.
Fathom asked us to wait until next year and go even bigger. Boy were we tempted, but this timely film is too hot to wait that long.
That's why we are bringing you Climate Hustle 2: Rise of the Climate Monarchy in a special streaming event.
"CH2" looks and sounds great and is loads of fun to watch. In addition to laying out a thorough scientific debunking of the distortions, tricks, and outright lies global warming campaigners disseminate through an all-too-willing media every day, CH2 exposes their real agendas.
Can you say money, power and ideology?
Get ready – Lies will be smashed. Names will be named. Hypocrites unmasked. Grifters defrocked. Would-be tyrants brought low.
Climate Hustle 2 is narrated by TV's Hercules, Kevin Sorbo. I can't wait for you to see how good Sorbo is in CH2. There's a whole lot more to this demigod than muscle. He's dynamite.

Kevin Sorbo joins CFACT's own Marc Morano, of Climate Depot fame, who returns to the screen to lay out the facts about global warming as only he can. Don't forget, Marc Morano was singled out by a study in the Journal Nature Communications (done by the Left!) as the world's most effective climate communicator. Marc Morano is the number one person the warming-Left want's blacklisted and banned from public discourse.
Facts are powerful things.
Preorder your tickets for Climate Hustle 2 today and lets have a watch party. Me in my home, you in yours, separate – yet making a difference together.
This is going to be tremendous fun for us, but not for the climate hustlers.
For nature and people too,
Craig Rucker
President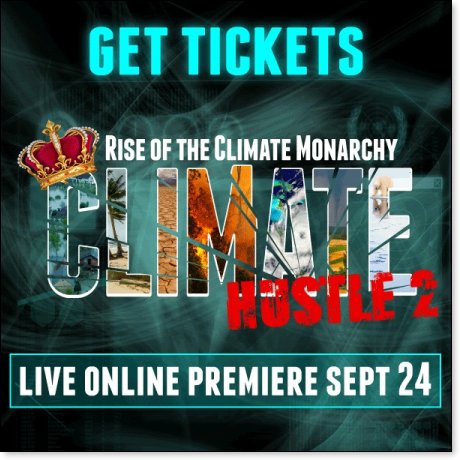 Rise of the Climate Monarchy
BUY TICKETS NOW
---
The views expressed by RenewAmerica columnists are their own and do not necessarily reflect the position of RenewAmerica or its affiliates.
---