Curtis Dahlgren
JUNK SCIENCE: Who are the real "BULLIES" and the real "abusers"?

By
Curtis Dahlgren
May 8, 2014
"Too many modern liberal fetishes are predicated on the medieval notion of exemption, and should not be taken as anything much other than useful pretensions or smart career moves – something like joining the Masonic lodge in the 1920s . . . Diversions of Central Valley canal water from agriculture to fish are good, but diversions of Hetch Hetchy canal water from San Francisco are bad . . . [and] incinerating fauna with solar mirrors or grinding up eagles and hawks in wind turbines is the necessary price of green membership."
– Victor Davis Hanson,
National Review
LETTER TO LOCAL NEWSPAPER: Do you know who Patrick Moore is? He co-founded Greenpeace, but since it – like most movements – went too far, he left it and is now its biggest critic. He says, "Since I left Greenpeace, its members, and the majority of the movement, have adopted policy after policy that reflects their anti-human bias and rejection of science, and actually increases the risk of harm to people and the environment."
This is a paradox that the average person can't compute if one gets one's news from the Old Media (TV and newsprint). How can Moore say that a green group is anti-human? Easy: He was there, so he should know. Such groups also support Zero Population Growth and abortion too, you know, and you can't even build windmills or electric cars without mining. The 'sustainable development' which they like to talk about would bring development to a screeching halt. Their holy grail is international taxation on CO2 to transfer $100 billion a year from us to the "developing" nations (it's not "science"; it's
politics
).
The climate change hoax is simply the means to that end, and they admit that they have to lie in order to scare little children and the gullible. "But wait," you say; government-paid scientists wouldn't lie to us, "would they?" The operative word there is 'government-paid.' Try getting a government grant if you're willing to look at both sides of the issues (lotsa luck).
Don't you hate it when people miss the point? Don't you hate being lied to? I'm not arguing about it; I just
explaining
it (the "rest of the story"): Just as there are other motives for the enviro-mentals besides your welfare, there are other explanations for unfavorable weather.
Are we grateful for our blessings (from 1776 to the end of World War II)? A man was recently arrested in England for quoting Winston Churchill. You can be arrested in Canada for publicly reading the first few paragraphs of Paul's letter to the Christians at Rome. Some people have actually suggested making Global warming skeptics recant or face legal penalties. Victor Davis Hanson makes the point that all a liberal has to do to be immune from censure is to SAY the "right things."
Jonah Goldberg's latest ("Squash the war on 'evil thinking'; diverse opinions have a place in our country. Don't punish those who hold them") recounts some earlier left-wing history. President Wilson's attorney general declared "war" on, quote, "the disease of evil thinking," unquote. Sounds like Rutgers University (or Jay Carney).
Speak up now, Christians in America, while you still can (or forever be silenced by the Gestapo bureaucrats). Seriously. See my column at RenewAmerica.com. And Google "bad science" or "junk science" and see what comes up. Read it and weep.
-Curtis Dahlgren, Stephenson MI
P.S. The column-of-the-week was in the weekend edition of the Wall Street Journal regarding 60 years of "bad science" and a new book about red meat, butter, and cheese. Charles Murray also reviewed another book about the human genome project and how humans are all virtually identical (evolution supposedly stopped 30,000 years ago, despite people "surviving" in all kinds of climes). To even bring up the topic, though, would put one on thin ice with the academic community! But as an ex-farm kid, I want to wish all the best to "The Big Fat Surprise" – the book! As Rush Limbaugh said on Wednesday:
"We've gotta stop eating McDonald's hamburgers. Not only will they kill you and give you a heart attack, but they're destroying the planet. That's the politics of it. There's politics all through this.
The story is by Nina Teicholz
. Nina Teicholz has been researching dietary fat and disease for nearly a decade. She's got a book,
The Big Fat Surprise: Why Butter, Meat and Cheese Belong in a Healthy Diet
. Simon & Schuster is going to publish the book on May 13th."
Rush went on to compare the myth about "milk and fats" to the myths about Climate Change and the politics thereof (after a certain amount of money has been spent on research proving a certain premise, evidence doesn't seem to matter anymore. The theory or premise morphs into
"the tyranny of prevailing public opinion" that John Stuart Mill warned about.

PPS:
Mill would probably be part of the Establishment today. The atheists think that they're winning by sheer force of will and P.R.! Richard Dawkins said that "At some point, there's going to be enough pressure that it is just going to be too embarrassing to believe in God."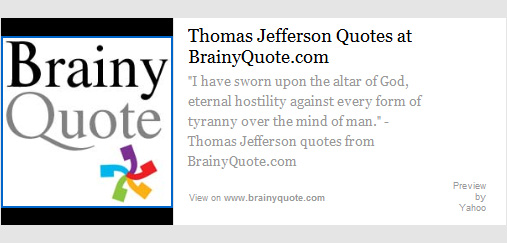 [THAT TYRANNY WOULD INCLUDE PC "PRESSURE" ON LITTLE SCHOOL CHILDREN, RICHARD!]
© Curtis Dahlgren
---
The views expressed by RenewAmerica columnists are their own and do not necessarily reflect the position of RenewAmerica or its affiliates.
---