Rev. Mark H. Creech
A preacher's musings about the Oscar slap flap

By
Rev. Mark H. Creech
April 2, 2022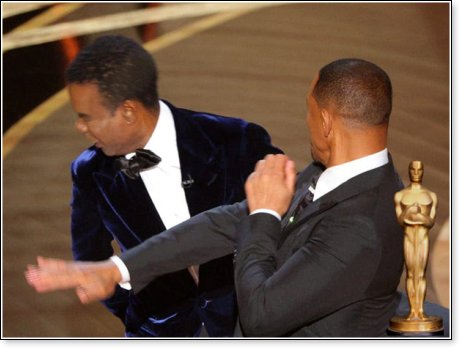 It seems everyone is talking about the Oscar slap flap. But not too many preachers have weighed in on the incident. Here's my wading into its treacherous waters with the hope of saying something helpful.
During the 94th Annual Academy Awards ceremony of the Academy of Motion Picture Arts and Sciences, comedian Chris Rock made a demeaning joke about actor Will Smith's wife, Jada Pinkett Smith. He referred to her as G.I Jane because of her short haircut. Smith took great offense at the joke, strode onto the stage, and slapped Rock.
The tragic scene bodes asking whether insult comedy is good for making people laugh. Audiences love this kind of humor. The late Don Rickles and Joan Rivers were insult comedy icons. Today's Lisa Lampanelli, Jeff Ross, Triumph – the Insult Comic Dog, and Adam Dice Clay are probably today's best-known comics for jesting at other people's expense. Successful late-night comedians and television political commentators have a field day mocking and roasting people on their programs regularly.
These comics are given a pass for disrespecting, disparaging, and humiliating individuals. People argue they should because they don't mean it. Yet we all know the way people actually feel is often said amusingly. So, who really knows if they mean it or not?
Now, if you do this sort of thing and direct it at a man's beloved wife, you might expect one day you'll get the bejeebers knocked out of you – and perhaps rightly so.
In Will Smith's case, he was defending his wife's honor – a wife suffering from an illness that causes unwanted hair loss – a condition that can be most humiliating for a woman. To demean her with a joke, purposely or not, before a Live international audience, was insensitive and beyond the pale.
No self-respecting man or husband worth his salt would let that slide. Christians, especially, should know that violence is a no-no – never something to be condoned or employed except as a last resort in self-defense or to protect one's family.
Nevertheless, this doesn't mean a man's masculinity should be emasculated, or husbands and fathers should be seen as harmless. They are the family's first line of defense. There is still a place for chivalry.
Violence may not be acceptable, but sometimes it may be understandable. And yes, though it should rarely and almost never be used, there may be an occasion when it's justifiable. Just remember, however, there's usually a stiff price for violence, justifiable or not.
Proverbs 29:18,19 reads, "Like a madman shooting firebrands and arrows, so is the man who deceives his neighbor and says, 'I was only joking.'
Shooting and slinging verbal firebrands and arrows that can hurt emotionally, relationally or spiritually, is not a laughing matter. Nor should the person who does this to the point of injury be granted immunity because it's supposed to be comedy or because the perpetrator says it was only a joke.
Then again, lest some think that Smith is altogether innocent here, note the blaring inconsistency this egregiously offended husband exercised. Smith slapped Chris Rock for a cheap shot at his wife, but it's well-known he and his wife, Jada, are in an Open Marriage. To Will and Jada, faithfulness in marriage shouldn't be "a prison." In other words, Smith hits Rock for base wit directed at his bride, but accepts and defends her and her lover's adulterous behavior. Talk about straining at a gnat and swallowing a camel!
Someone might argue their arrangement is consensual, making it alright. Absolutely not! The Bible says, "the two shall become one flesh," which partly means marriage cannot provide God's intended benefits if a third party interferes with its sacred bond.
Protecting marital fidelity ought to be a fundamental priority, and apparently to Smith keeping his wife's name out of Rock's "f*#@%ing mouth" is what's important. Don't be fooled, this is no worthy form of love and trust by the Smiths that's equal with traditional marriage. Instead, it's something bazaar and grossly immoral!
Of course, most of Hollywood said they were outraged at Will striking Chris on the night of the Oscars. Yet strangely, only a while after the assault, the actor was rewarded with a standing ovation when given an Oscar for best actor.
Moreover, where was all this Hollywood outrage about violence never being acceptable when protestors with Black Lives Matter were battering innocent people in our nation's streets, and destroying public and private property worth millions of dollars?!!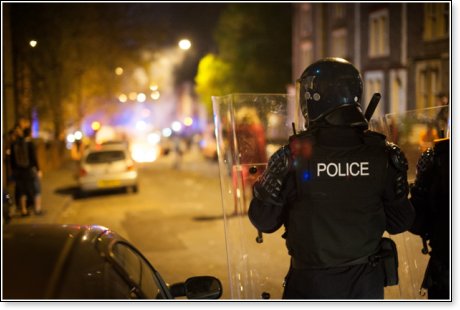 Even sports legend Kareem Abdul-Jabbar interjected:
"With a single petulant blow, he [Smith] advocated violence, diminished women, insulted the entertainment industry, and perpetuated stereotypes about the Black community."
However, Abdul-Jabbar, has often defended Black Lives Matter protestors. He told People Magazine they "had been pushed to the edge." In other words, the violence by some Blacks, as well as others at the time, was understandable. Their carnage and brutality to end the injustice of racism shouldn't be seen as advocating violence or insulting a civilized society, and certainly not perpetuating stereotypes of the Black community. Oh no, we need to understand what they did was acceptable!
If Abdul-Jabbar believes this, why was the violence of Will Smith unacceptable if he was trying to tip the scales of justice back toward his wife's favor?
Hate to say it, all of this smells exactly like what it is – rank hypocrisy.
There's still more.
Jim Carrey told CBS This Morning Smith's actions were sickening. He said if he were Chris Rock, "I would have announced this morning that I was suing Will for $200 million because that video is going to be there forever."
Is this the same guy who delivered such a powerful speech on forgiveness before trial over his Irish girlfriend's death? Is this the same Jim Carrey who eloquently said:
"We have to somehow accept, not deny, but feel our suffering and feel our losses. And then we make one of two decisions: We either decide to go through the gate of resentment, which leads to vengeance, which leads to self-harm, which leads to harm to others. Or we go through the gate of forgiveness, which leads to grace."
If it is true that the arts help us see who we are, what happened at the Oscars demonstrates we are not glamourous and beautiful, but ugly and far removed from sound morality – a morality that values family as God directs, is not vulgar, tactless, rude, violent, sexually immoral, hypocritical, or rewarding of criminal conduct. It shows we are in desperate need of God's grace and forgiveness, and we must grant the same to others, even as Christ pours out grace and forgiveness to us.
© Rev. Mark H. Creech
---
The views expressed by RenewAmerica columnists are their own and do not necessarily reflect the position of RenewAmerica or its affiliates.
---