Rev. Mark H. Creech
Pastor, stand up or shut up. This is no time for neutrality!

By
Rev. Mark H. Creech
September 11, 2020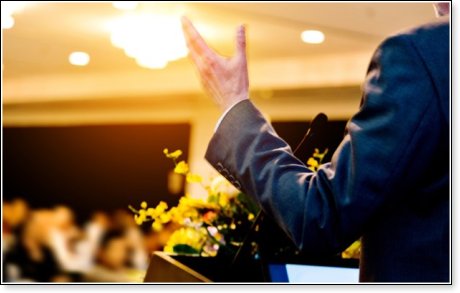 In an egregious ruling by the L.A. Superior Court, Grace Community Church, where John MacArthur pastors, is now prohibited from "conducting, participating in, or attending any indoor worship services" during the pandemic.
MacArthur issued the following statement: "In an inexplicable ruling, the judge said the 'scale tipped in favor of the county' [Los Angeles County], 1/100th of 1% of Californians with a virus apparently wins over the U.S. Constitution and religious freedom for all? That is not what our founders said. Nor is it what God says, who gave us our rights that our government – including the judicial branch – is supposed to protect. The scale should always tip in favor of liberty, especially for churches."
The incomparable author and pastor is entirely right. He is to be commended and applauded.
But there is an irony here too obvious to dismiss. Pastor John MacArthur is the same man who wrote the book, Why Government Can't Save You. In that publication, MacArthur contends that Christians should refrain from political activism. He said that Christians shouldn't declare war on our culture and that their task is to obey the government, whatever it tells them to do.
It appears MacArthur has been forced into a different mindset. He is fighting for the life of his church fellowship. He's plunged headlong into politics to protect religious liberty, and rightly so.
Consider what the lack of political engagement by Christians through the years, especially Christian clergy, has produced in our republic. It has created a vacuum of righteous influence, which has sucked us into a black hole of moral anarchy and government despotism. Today the state has interjected itself into the very sanctuary of God, literally or figuratively, and is telling Christians they can't freely worship or obey Him.
Although I hold MacArthur in the highest esteem and do not consider myself worthy to shine his shoes as a fellow theologian, it's been a source of never-ending consternation for me when pastors have either encouraged or practiced neutrality in desperate times. Our country has been experiencing the tremors of political, social, and ethical earthquakes for quite a while. Yet too many preachers never sounded the alarm. Instead, they remained silent, neutral, and neglected to take a bold stand for righteousness' sake either in their pulpits or the public square. Countless have been their excuses and most spurious their arguments for not doing so. The outcome has been profoundly negative for the country and the church.
A tale, which appears in Aesop's fables and Native American lore, has a warning for religious leaders who seek to play it safe when there's a war going on for the soul of our nation. Here's how the story reads in William J. Bennett's The Moral Compass:
Once there was a war between the birds and the beasts. The Bat was on the birds' side. But in the first battle, the birds were badly beaten. As soon as Bat saw it was going against them, he crept away, hid under a log, and stayed there until the fight was over.

When the victorious beasts were going home, Bat slipped in among them.

After they had gone some distance, the beasts noticed him and said: "Wait a minute. Aren't you one of the ones who fought against us?"

Bat replied, "Oh, no! I'm one of you; I don't belong to the birds. Don't you see my ears and my claws? And look at my teeth. Did you ever see a bird with fangs like these? Of course not. No, I'm one of the beasts."

They said nothing more, and let Bat stay with them.

Soon after, there was another battle, and this time the birds won. As soon as Bat saw his side was beaten, he slipped away and hid under a log. When the battle was over, and the birds were going home, Bat went in among them.

When they noticed him, they said, "You are our enemy. We saw you fighting against us."

"Oh no,' said Bat, "I'm one of you. I don't belong to those beasts. Did you ever see one of them with wings?"

They said nothing more, and let him stay with them.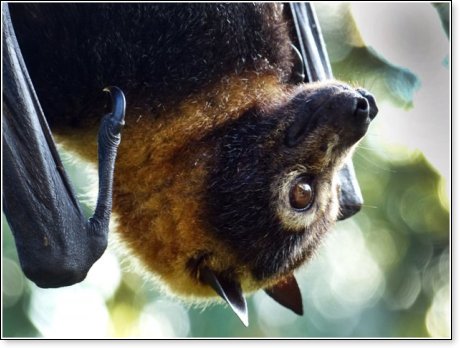 So Bat went back and forth as long as the war lasted. But finally, tired of fighting, the birds and the beasts decided to make peace. And they held a council to decide what to do with Bat.

"You fought with the birds, so go live with them," the beasts cried.

"We don't want you!" shouted the birds, "You fought with the beasts. Go live with them."

They decided to cast him out, saying: "Hereafter, you will fly alone at night, and will never have any friends, among either those that fly or those that walk."

So now the Bat sneaks around in the dark, and lives in black caves. He flies like a bird, but never perches in treetops. And nobody cares what kind of creature he is.
Pastors who remain dispassionate and indecisive in these perilous times, those who fail to stand on the Lord's side resolutely, will be as Bat, destined for the black night and caves of irrelevance. They will be the "salt" that Jesus said had lost its savor and become good for nothing but to be trodden under the feet of men (Matt. 5:13).
MacArthur is now standing quite like never before. And so should every preacher stand along with him. Pastor, stand up or shut up. Get in the fight or get out of the way. This is no time for neutrality!
© Rev. Mark H. Creech
---
The views expressed by RenewAmerica columnists are their own and do not necessarily reflect the position of RenewAmerica or its affiliates.
---