Rev. Mark H. Creech
Labor Day: Admonishments for the employer and employee

By
Rev. Mark H. Creech
September 1, 2018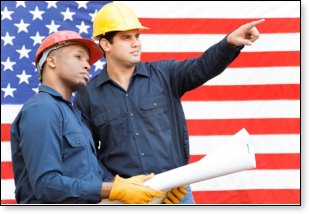 It's a holiday to celebrate work. Labor Day had its start in 1869. The Knights of Labor came up with the idea. They were the most important labor organization of their day. They hailed the working man, rejected socialism and anarchism. Later, a group that was disaffected by the Knights formed the American Federation of Labor. In 1894, they designated the first Monday in September as the day set aside annually to honor the nation's labor force. That very same year, President Grover Cleveland signed legislation that made Labor Day a national holiday.
From our nation's earliest beginnings, Americans have been dedicated to a strong work ethic. It's because of the untold millions that burned the candle at both ends, went the extra mile, pulled their weight and buckled down that America has achieved an unequaled prosperity. If we fail to remember this, if we neglect to honor work and the worker, then we could lose everything we've gained.
Labor Day also gives Christians an opportunity to visit what the Scriptures teach about work. There are words of admonishment for the employer and the employee.
On Labor Day, it's not uncommon to hear the passage read, "For even when we were with you, this we commanded you, that if any would not work, neither should he eat" (2 Thess. 3:10, KJV). But the Bible also has a word about the way employers should treat their workers with dignity.
Since 2012, there have been many protests and strikes by workers nationwide calling for a $15 minimum wage hike. The cry of these folks in difficult and impoverished circumstances is understandable. However, government-mandated minimum wage hikes saddle employers with tough choices. The wage hike often forces them to cut jobs and scale back hours to stay in business. Economic research consistently shows this hurts the poorest of the poor the most because it's the low-skilled employees that are most likely to lose their jobs.
Rather than the government's interference in private enterprise, the better solution is for employers to recognize that they are accountable to God for the treatment of their employees. Much government intrusion could be avoided if we would govern ourselves by God's commands. Government has a tendency to get bigger and rule over us, when we fail to allow God to rule us.
James Madison stated the principle in this way, "We have staked the future of all our political institutions upon the capacity of each and all of us to govern ourselves, to control ourselves, to sustain ourselves according to the Ten Commandments of God."
Employers should see themselves in something of a pastoral role. In his Providence, God has blessed the employer with people to help him in his work. Therefore, as the Lord blesses the employer to profit, he should be sensitive to his workers' needs. He should be fair with them. For without them, his prosperity would have never occurred.
A covetous and greedy spirit sets the employer at variance with God himself. The apostle James, in his epistle, warned certain wealthy employers of God's judgment, saying, "Behold, the wages of your laborers, who have harvested your fields, wrongfully kept back by you, cry, and the cries of those that have reaped are entered into the ears of [the] Lord of Sabaoth" (Ja. 5:4 DBY).
When employees are unjustly treated or exploited, God sees and hears their sorrows. God promises to judge those that defraud them. Furthermore, God knows as no one does what the employer might reasonably do to ease their suffering.
In Luke 10:7, Jesus said, "The laborer is worthy of his hire."
God also sees and cautions employees. Workers that are idle and don't put in a good day's work are stealing. Padding expense accounts and doing other business on company time, God knows about it and is not pleased.
The temptation is to think no one will ever discern what was done. Perhaps that's what a former Register of Deeds in Wake County, North Carolina, was thinking before authorities discovered she had embezzled $2.3 million. A respected elected official, a beloved employee of the County, will now serve 5 to 7 years in prison. It's sad. Nonetheless, God sees and warns, "Be sure your sin will find you out" (Nu. 32:23).
Moreover, it's important that employees demonstrate a good attitude on the job. Employees should be grateful to have work. Sometimes this can be challenging, especially if the work is something the individual dislikes.
Mark Buchanan, in his book,
The Rest of God,
humorously sites this advice:
"When you have had one of those take-this-job-and-shove-it-days, try this. On your way home, stop at your pharmacy and go to the section where they have thermometers. You will need to purchase a rectal thermometer made by the Q-tip Company. Be sure that you get this brand. When you get home, lock your doors, draw the drapes, and disconnect the phone so you will not be disturbed during your therapy. Change into something comfortable, such as a sweat suit, and lie down on your bed. Open the package containing the thermometer, remove it, and carefully place it on the bedside table so that it will not become chipped or broken. Take the written material that accompanies the thermometer. As you read, notice in small print this statement: "Every rectal thermometer made by Q-tip is
personally
tested."
"Close your eyes. Say out loud five times, "Thank you, oh thank you, that I do not work in quality control at the Q-tip Company."
Okay, that's just a funny way of saying: Be thankful. Your job could always be worse.
Still, it's possible for even the most menial and undesirable job to be transformed into something special.
The Scripture urges, "And whatever you do, whether in word or deed, do it all in the name of the Lord Jesus, giving thanks to God the Father through him" (Col. 3:17). In other words, turn your work into an act of worship. Do whatever you are given to do, not simply to please your employer, but to honor and please the Lord.
Buchanan says it this way: "Virtually any job, no matter how grueling or tedious – any job that is not criminal or sinful – can be a gift from God, through God, and to God. The work of our hands, by the alchemy of our devotion, becomes the worship of our hearts."
Work as an act of worship infuses meaning, purpose, and joy into any job.
May the employer and the employee have a very Happy Labor Day!
© Rev. Mark H. Creech
---
The views expressed by RenewAmerica columnists are their own and do not necessarily reflect the position of RenewAmerica or its affiliates.
---