Alan Caruba
Celebrating mothers

By
Alan Caruba
May 8, 2015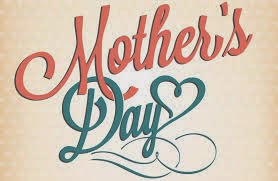 As someone who had the great good fortune to have had a remarkable mother, a woman who embraced being my Mother by providing unconditional love and support for my various activities and decisions over the course of my life, I approach the subject of motherhood with the knowledge that this does not apply to everyone.
I have friends whose mothers were true horror stories. One wonders how they survived theirs. And, of course, I can only approach the topic from a son's point of view. A mother's relationship with a daughter may differ, but I cannot speak to it. Daughters, too, have benefitted or paid a price for their mothers.
What struck me as I contemplated the forthcoming Mother's Day was the way my Mother, born in the early 1900's both loved being a mother and, well before the woman's movement that demanded equality, was in the adult school workplace teaching the art of gourmet cuisine for some three decades.
Rebecca acquired a great following and her classes were always sold old. Mother, who occasionally expressed regret she had not attended college, had an encyclopedic knowledge, not only of food, but of wines. Not only would she author two cookbooks, she would become the first woman board member of the Sommelier Society of America.
Need it be said that dinner was the highlight of our days together, Mother, my Father Robert, and myself. An older brother was largely gone out of our lives as the result of service in the Army and marriage shortly thereafter.
Mother brought to her classes the philosophy she lived at home. My Father adored her. Their marriage exceeded sixty years together. He delighted in her success. That was reflected in an atmosphere of love that imbued our lives together.
Mother lived to age 98, passing away in 2002. A day never passes without thoughts of her. I was truly blessed in the same way my Father, her friends, and countless students felt. She imparted a philosophy that saw life as a constant opportunity to learn about one's passions and to pursue them.
The modern American holiday of Mother's Day was first celebrated in 1908 when Anna Jarvis held a memorial for her mother in Grafton, West Virginia. She had begun her campaign to have Mother's Day become a recognized holiday in 1905, the year her mother passed away. As she put it, your mother is "the person who has done more for you than anyone in the world." Several states officially recognized Mother's Day and in 1914 President Wilson signed a proclamation creating Mother's Day on the second Sunday in May as a national holiday.
There have been men whose mother's contributed in significant ways to the success they achieved. To call them Mama's Boys is to realize that the relationship had both a good and not so good effect on them. Elvis Presley began his rise when he went to Sun Records in Memphis to record some songs as a birthday present for his mother, Gladys. He was her only child and had a very close, loving relationship. She was living with him at Graceland until she passed away in 1958.
Another Mama's Boy was General Douglas MacArthur. The youngest of her three sons, when he went off to West Point, she followed, taking up residence at a hotel where she could keep an eye on him. Reportedly they got together for an hour after he dined with his fellow students. He, of course, grew up to lead America to victory in the Pacific Theatre of World War Two. There was nothing about him that suggested his mother's close attention and love did anything but prepare with a great sense of self-confidence.
Franklin Delano Roosevelt was the only son of Sara and she was as controlling a mother as one could imagine. After he married Eleanor without Sara's approval, she gave them a townhouse in Manhattan which connected to her own! Reportedly, Franklin latter admitted he had been terrified of her mother his entire life. That, however, did not interfere with his rising to become President and one of the great leaders of his times.
One might speculate that, for good or ill, being a Mama's Boy, loved and/or controlled applies in some fashion to the sons of all the mothers.
The fortunate ones like myself can grow up to bask in the love of their mothers and look back on their lives together with memories that guide our present lives.
To me, motherhood, along with fatherhood, has surely got to be the most important job any woman or man can undertake.
© Alan Caruba
---
The views expressed by RenewAmerica columnists are their own and do not necessarily reflect the position of RenewAmerica or its affiliates.
---