Alan Caruba
Diet, gain weight, diet, gain weight

By
Alan Caruba
March 31, 2015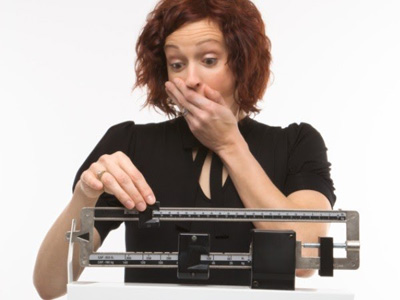 My Mother taught gourmet cooking, haute cuisine, for three decades in the local adult schools, first just to women and later with courses just for men as they too wanted to learn how to make succulent dishes, delicious sauces, and to bake as well. She also wrote a cookbook, "Cooking with Wine and High Spirits," as well as one filled with dishes that the colonial Americans enjoyed.
Meanwhile, at home, my Father and I dined daily like royalty and neither of us got fat. Why? Because eating well means listening to your body when it is hungry and not eating when it's not. What we are never told amidst the hourly deluge of print and broadcast advertising and reports is that we are each quite individual in terms of inherited genetic traits and that our bodies have different needs as we age,
Instead we are told over and over again that we must be "thin" and that our bodies are not what the culture says is "beautiful." Try watching television for an hour without getting this message. It starts early and, currently, the First Lady is dictating what school children should or should not eat. It's none of her business, but it is most certainly big business when you calculate the billions earned by physicians giving nutrition advice, pharmaceutical companies, diet companies offering pre-prepared dinners, others saying their foods are healthier, and all the others that have climbed on the multi-billion dollar gravy train.
An excellent book by Harriet Brown, "Body of Truth," ($25.99, Da Capo Press) should be must-reading for everyone who has spent their life obsessing about every bite of food they eat. Based on extensive research, over twenty pages of notes citing her sources, she says what virtually any physician, nutritionist, or diet-peddler already knows. "Unfortunately, the evidence suggests that dieting makes people neither thinner, nor healthier. Quite the opposite, actually nearly everyone who diets winds up heavier in the long run, and many people's health suffers rather than improves, especially over time."
"Each of us thinks our obsession with weight and body image is ours alone," says Brown. "We blame ourselves for not being thin enough, sexy enough, shaped just the right way. We believe we're supposed to fit the standards of the day" and it starts very early in life; by as early as three to five years old.
"This is not a personal issue
," says Brown. "This is not about your weakness or my laziness or her lack of self-discipline. This obsession is bigger than all of us. It's become epidemic, endemic, and pandemic."
"Weight-loss treatments are cash cows," says Brown, "in part because they
don't
work; there's always a built-in base of repeat customers."
In page after page Brown cites facts that too often do not make it into the pages of the newspapers and magazines we read, or on the radio and television we listen to and watch. For example, "The average American is in fact heavier (by about twenty pounds) and taller (by about an inch) than we were in 1960. And dire predictions notwithstanding, the rates of overweight and obesity leveled off around 2000. We're not actually getting heavier and heavier; our collective weight has pretty much plateaued."
Moreover, all those psychotropic medications we're being prescribed to treat anxiety, depression, bipolar disorder, personality disorders, psychoses, and other mental health conditions "are known to cause weight gain, especially when taken over a period of time."
We are constantly told that being overweight or even obese takes years off one's life, but Brown's research found that neither condition increased a person's risk of dying prematurely and being mildly obese increases it only slightly. As you might already suspect, it is the lack of physical activity that poses a great health risk.
Brown cites studies that found that being physically unfit was as much or more of a risk factor for heart disease and death as diabetes, obesity, and other weight-based risk factors. Researchers argue that "it's better to be fit and fat than unfit and thin.
If any of this hits home with you, if you find yourself criticizing a child for their size and weight, looking in the mirror and being displeased with your own, obsessing over everything you eat or serve, then Brown's words should be embraced when she says "We'd do better for ourselves and our children if, instead of pushing diets and surgeries and medications, we look at real-world strategies for eating more fruits and vegetables, getting enough sleep, dancing, playing sports, and other joyful physical activities."
"Normal eating is going to the table hungry and eating until you are satisfied. It is being able to choose food you like and eat it and truly get enough of it – not just stop eating because you think you should."
"Normal eating is giving yourself permission to eat something because you are happy, sad, or bored, or just because it feels good."
Listen to what your body is telling you. The message has been passed down from generation to generation of your ancestors through your genetic code. Eat what you want. Stop dieting. Stay active and fit.
There's countless, endless messages about your weight and how your body looks. When you decide to feel good about yourself, you will be free to ignore them.
© Alan Caruba
---
The views expressed by RenewAmerica columnists are their own and do not necessarily reflect the position of RenewAmerica or its affiliates.
---