Alan Caruba
The Israelis send Obama a message

By
Alan Caruba
March 23, 2015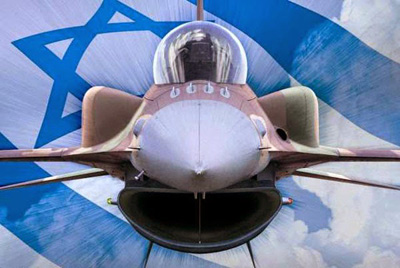 When the news of Benjamin Netanyahu's reelection victory was announced I factitiously posted on my Facebook page that the Israelis had "sent Obama a two-word message and it wasn't happy birthday." It took him two days to call and congratulate Bibi.
I don't think we have ever had a President so ignorant of the Middle East and that includes the neo-cons that got George W. Bush into a war in Iraq to rid that nation of Saddam Hussein and presumably create a democracy to replace him. Liberals tend to forget that Bush had actually accomplished that until Obama pulled out all of our troops and consigned Iraq to anarchy and ISIS.
A simple understanding of the last century would presumably tell any President that the U.S. had troops all around the world for the purpose of maintaining the peace that various tyrants would challenge. As far as Obama is concerned, the sooner America retreated to his own borders and eliminated its nuclear arsenal, the safer the world would be. Only an idiot would believe that.
To put it succinctly, Obama has been wrong about Iraq, wrong about Syria, wrong about Egypt when he supported the Muslim Brotherhood, and is very wrong about Iran, a fact that has Israel and all the other Middle Eastern nations seriously concerned. If Putin hadn't concluded that Obama is a fool and a weakling, he might not have invaded Ukraine and annexed the Crimea.
This is, after all, a President who sent five high level terrorists back to join their Taliban colleagues in Afghanistan in exchange for a U.S. Army sergeant, Bowe Bergdahl, who defected from his unit to join the Taliban and was held prisoner for five years. If you haven't heard anything more about him it's because that's the standard operational procedure of the Obama White House. First they screw up and then they wait until they hope everyone has forgotten.
If that wasn't obscene enough, in the latest Worldwide Threat Assessment submitted to Congress by the director of National Intelligence, both Iran and Hezbollah, a terror state and its proxy in Lebanon, were removed from the list of global terror threats.
Throughout his two terms to date Obama has demonstrated unremitting animosity toward Israel in general and Netanyahu in particular. His demand for a two-state "solution" ignores that fact that the Palestinians have refused to initiate a state of their own from the day Israel declared its independence in 1948.
The "land-for-peace" policy provided the Palestinians with the whole of Gaza. Instead of building a thriving homeland, they used it to rocket Israel until it was forced to respond with enough force to reduce the threat. Land-for-peace? How about the land through which the Palestinians were tunneling into Israel for the purpose of attacking Israelis on the Gaza border?
These people have been incorrigible for 67 years since Israel's founding. These days Gaza is controlled by Hamas, a terrorist organization devoted to the destruction of Israel and funded by Iran. Netanyahu's decision reflects the minds and hearts of the Israelis who reelected him and the Likud party to power.
So what is Obama's response? He wants to go to the United Nations to force Israel to cede land to a Palestinian nation that the Palestinians have refused to create. Ironically, if you want to find a nation full of Palestinians, you need only visit Jordan which, along with Egypt, has had a peace treaty with Israel for decades.
If you want to find a nation with a million-plus Muslims, then visit Israel which is their home. Arabs and Jews have lived together there in peace for a long time.
Someone needs to tell Obama about the Hamas assassination plot against Palestinian Authority Chairman Mahmoud Abbas that was disrupted in early March when his forces raided nine PA-ruled towns in the West Bank to detain 550 Hamas suspects. By initiating mass riots as Hamas had done in Gaza in order to seize power from the PA, the overthrow of Abbas was intended to give them control over the West Bank as well.
Someone might also inform Obama that 2014 was the deadliest year for terror attacks in 45 years. The U.S. Director of National Intelligence, James Clapper, in late February told Congress that "When the final counting is done, 2014 will have been the most lethal year for global terrorism in the 45 years such data has been compiled." Worldwide, from January to September, around 13,000 terror attacks were carried out, killing 31,000 people.
While Obama obsesses about Israel, he continues to do little about ISIS, the Islamic State, that has been expanding from Iraq and Syria into the Arabian Peninsula, North Africa, and South Asia. The report says "ISIL's rise represents the greatest shift in the Sunni violent extremist landscape since Al Qaeda affiliates first began forming, and it is the first to assume at least some characteristics of a nation state."
No one knows better than the Israelis who have fought wars and intifadas that the major menace to the West is to be found in the Middle East. Instead of demanding that Israel commit territorial suicide, Obama should be supporting the greatest ally America has in the Middle East, but that is perhaps too much to ask of this ignorant, arrogant, former community organizer.
© Alan Caruba
---
The views expressed by RenewAmerica columnists are their own and do not necessarily reflect the position of RenewAmerica or its affiliates.
---