Alan Caruba
No Ebola panic despite media hysteria

By
Alan Caruba
October 23, 2014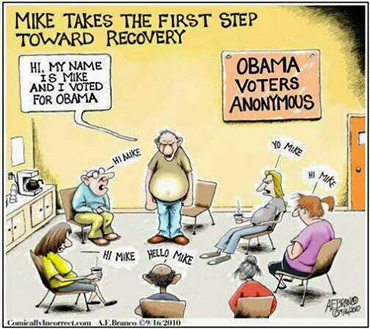 One man has died of Ebola in the U.S. and he came here from Liberia. Two of the nurses that tended him are in intensive care and likely to survive. A third was thought to be infected, but wasn't. That news has been sufficient to keep most Americans calm as the media has done its best to exploit Ebola-related news.
The public absorbed the facts and came to their own conclusion.
An October 8 Pew Research survey found that "Most are confident in Government's ability to prevent major Ebola outbreak in U.S." That reflects the way we have all been conditioned to look to the federal government to solve our problems, but the public mood had not changed by October 20 when a Rasmussen Reports analysis of a survey concluded that "Americans are keeping their cool about Ebola, but some acknowledge that they have changed travel plans because of the outbreak of the deadly virus in the United States."
Wrong. There has been no "outbreak." One dead Liberian and two nurses is not an outbreak.
Fully 66% of the Rasmussen respondents said that Ebola is a serious public health problem, including 29% who deemed it very serious, but few believe it is an active public health threat here in the U.S.
All this was occurring as spokesmen for the Centers of Disease Control tried to both warn and reassure Americans, managing only to evoke a measure of derision. President Obama also sought to reassure Americans, but fewer and fewer believe anything he has to say these days.
Then he appointed an "Ebola czar" who had no medical or healthcare background whatever to qualify for the job. Add in Obama's failure to institute a travel ban and the likelihood is that Democratic candidates will pay a price for this on Nov 4.
I suspect the President's advisors are telling him the Ebola problem has been a blessing because the media will not be reporting any of the stories that could harm Democratic candidates. Starting with the fact that the nation's voters are evenly divided between a liberal or conservative point of view that means that independent voters will be the deciding factor and they are independent because they pay more attention to events and the news.
One of the stories that are being held back from the news is the outcome of the U.S. Army investigation of Sgt. Bowe Bergdahl who was traded by Obama for five top Taliban leaders to secure his release. Members of his unit unanimously say he deserted them and, if that is the Army's conclusion, it makes the swap look dubious, if not treasonable.
The news
after
the midterm elections will be filled with reports of employers cutting healthcare insurance to both full and part-time employees. Wal-Mart has already announced this for its part-timers. There is already news of the fact the ObamaCare, the Affordable Patient Care Act, is proving to be very expensive for those who signed up. This includes news about its higher deductibles and premiums.
Robert E. Moffit, a senior fellow in The Heritage Foundation's Center for Health Policy Studies, recently reported that "Thanks to ObamaCare, Health Costs Soared this Year," noting that "On November 15, open enrollment in the ObamaCare exchanges begins again." Among the lessons learned from Year One of ObamaCare is that "Health costs jumped – big time." Compared with employer-based coverage, the average deductible of a little over $1,000, doubled to more than $2,000.
Obama promised that the typical family premium cost would be lowered by $2,500, but it has actually increased and ObamaCare actually reduced competition in most health-insurance markets. We do not know how many Americans are actually insured. Despite predictions of millions who would be insured, the administration "now concedes that there are 700,000 fewer persons in the exchanges."
The claim was that ObamaCare would reduce U.S. health spending, but a recent Health and Human Services report – delayed as long as possible – found that its Accountable Care Organization element has increased costs. States are dropping out of ObamaCare exchanges as a result.
The Obama administration has been very quiet about his intension to by-pass Congress to impose an amnesty program for the eleven million or more illegal aliens in the US. Most polls demonstrate widespread opposition to amnesty. Obama is expected to try to institute one anyway.
Lastly, unless the Islamic State shows up at the gates of Baghdad and takes control, there is likely to be little news from an Iraq that exists now in name only.
The results of Obama's six years in office have been a disaster in many ways and the outcome of the midterm elections will have a dramatic effect on Obama's ability to continue his destruction of the U.S. economy and other policies.
Essentially, a majority of Americans, including many of his former supporters, have concluded that there is no Ebola crisis and that Obama's time in office has been the very opposite of what he promised. The change they want is to see an end to Obama's term in office. A start in that direction is the November 4 midterm elections.
© Alan Caruba
---
The views expressed by RenewAmerica columnists are their own and do not necessarily reflect the position of RenewAmerica or its affiliates.
---