Alan Caruba
Obama must be forced to resign

By
Alan Caruba
December 23, 2013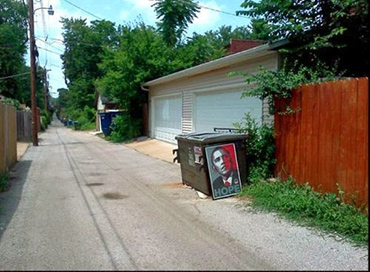 A December 17 Reuters article was titled "Obama's Current Approval Rating Is The Ugliest Since Nixon."
"President Barack Obama is ending his fifth year in office with the lowest approval ratings at this point in the presidency since President Richard Nixon, according to a new Washington Post/ABC poll released Tuesday."
Nixon was forced to resign on April 22, 1974 after two long years that followed the revelations about Watergate, a break-in of the Democratic Party offices in Washington, DC. The backlash against the horrors of Obamacare, concerns about the "deal" with Iran, and a succession of scandals from Fast and Furious to Benghazi have raised fear and anger over Obama's judgment, competence, and behavior in office.
Having lived through the years that led to Nixon's resignation, I am seeing the same national resistance that Obama's five years in office have led to. Nixon was never a "popular" President, widely seen as "Tricky Dick," but like Obama, he was twice elected to the office. His Vice President, Gerald Ford, who assumed the presidency, was defeated by Jimmy Carter, a Democrat, and four years later, an unhappy electorate defeated Carter and elected Ronald Reagan, who would serve two terms. Even the popular Bill Clinton faced impeachment.
Not since the days of the Great Depression in the 1930s have Americans endured an economy that has failed to overcome slow growth despite Obama's full first term in office and another year in his second term.
Ignoring the central role of a free market prolongs bad economic conditions and high taxation to maintain an ever-expanding central government led to big problems for European nations and promises the same – or worse – for the U.S.
When you add in the increased debt imposed in Obama's first term, you are looking at the road to ruin. Blaming "millionaires and billionaires" or "income inequality" is the very essence of communism. It is a rejection of our capitalistic economic system.
Financial ruin for America is embedded in its huge debt, its deficits, and its multi-trillions of dollars in unfunded debt that already insolvent Social Security and Medicare programs represent. And Medicare was looted to fund Obamacare!
The destruction of our healthcare system, one-sixth of the nation's economy, is widely regarded as a disaster, and it bears the President's name. Passed late at night prior to Christmas in 2009 and signed into law by Barack Obama, Obamacare is distinguished by the lies the President told all Americans about their right to keep their healthcare insurance plans, retain their personal physicians, and see their costs reduced. It has done the opposite, and it is impossible to believe the President did not know this would occur.
The nation has reached a point when the President must be told to resign.
Whether a Congress, also held in extraordinary low esteem, can or will do this is unknown. While I have said in the past that Obama cannot be removed by impeachment, I now believe that if the House would initiate impeachment proceedings, that in itself would focus public attention, for example, on the President's excessive use of executive orders to bypass Congress, and his unconstitutional altering – tweaking – of the Obamacare law.
His first term was filled with scandals that included using the IRS for political gain. His role in dragging down the nation's international position as an exemplar and protector of freedom has made the world less safe. These and other issues need a review and discussion that would not occur in the mainstream press in any other way.
This isn't about a President who authorized a break-in. This is about a President who is a current and future threat to the Constitution, the nation's military strength, and the restoration of its economy.
This is about a President who can use existing laws to declare martial law based on a manufactured crisis, permitting him to seize control of all aspects of life in America
.
The nation's mainstream print and broadcast media are showing signs of disillusionment, but not enough to abandon a President they have supported with deliberately biased reporting.
Complicating a demand for his resignation is a divided Republican Party whose elites have rejected the Tea Party movement that has already elected a number of members to Congress. Many Americans find little to differentiate the GOP from the Democratic Party, but there
are
differences and the House of Representatives is proof of that.
Many Americans sense that the nation is at a very dangerous point.
Dramatic action is needed. A demand for Obama's resignation via petitions and other measures is needed to save America from the worst President ever elected to that office.
© Alan Caruba
---
The views expressed by RenewAmerica columnists are their own and do not necessarily reflect the position of RenewAmerica or its affiliates.
---