Alan Caruba
Global warming charlatans are meeting in Bonn

By
Alan Caruba
June 5, 2013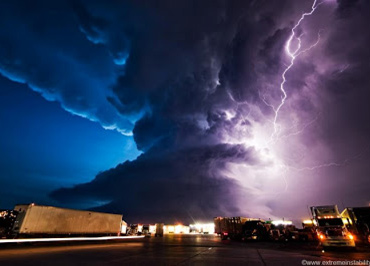 The city of Bonn, Germany is currently the location of more climate chicanery courtesy of the United Nations and an organization called the International Council for Local Environmental Initiatives (ICLEI). Two climate change conferences are being held there this week.
At noon, June 5, in Bonn, Craig Rucker, Executive Director of the
Committee for a Constructive Tomorrow
(CFACT) will hold a press conference, but the likelihood that you will read about it in any U.S. newspaper ranges from slim to none. CFACT is a free market think tank for which I am an advisor and Rucker has been keeping me and its supporters informed about the conferences.
If you think ICLEI or the UN International Panel on Climate Change (IPCC) has little to do with your life, think again. ICLEI is just one organization among many whose purpose is to deprive you of your property rights and your ability to influence decisions being made about the city or town in which you live.
"The ICLEI was formed in 1990 for the purpose of promoting the UN's vision of 'sustainable development' as embodied in a document called Agenda 21," notes Rucker. "It now counts more than 1,200 cities (worldwide) in its membership, the vast majority of whom use taxpayer money to pay membership dues to participate." There are an estimated 450 member communities in the U.S. and in practical terms it means that any development efforts in those communities must meet stringent environmental and other standards even if they represent new jobs or new public facilities.
Tom DeWeese, the founder of the American Policy Center, has been an opponent of Agenda 21 for as long as it has existed and a visit to the Center's website provides information about the UN's
"sustainable development"
agenda. In brief, this is how DeWeese explains that, "According to its authors, the objective of sustainable development is to integrate economic, social and environmental policies in order to achieve reduced consumption, social equity, and the preservation and restoration of biodiversity."
Those advocating Agenda 21 "insist that every societal decision be based on environmental impact, focusing on three components; global land use, global education, and global population control and reduction."
Its other component is "social justice" and DeWeese explains that "Social justice is described as the right and opportunity of all people "to benefit equally from the resources afforded us by society and the environment."
Like all fundamentally communist programs, so-called social justice includes the "redistribution of wealth" and regards "private property as a social injustice since not everyone can build wealth from it." It is communism.
National sovereignty is regarded as social injustice and that is where the UN comes in because it has never ceased to move toward its goal of being a global government.
Rucker reports that the delegates to the ICLEI are in a sweat about local pushback here in the U.S. precisely because of the work of CFACT, comparable think tanks, and grassroots activists loosely identified as the Tea Party movement.
From June 3 through June 14, Bonn is also hosting UN climate talks aimed at creating
a binding climate treaty by 2015
. As Rucker points out, "This treaty will be a disaster for the economies of the free world."
There is a reason we keep hearing about "climate change," the replacement code words for "global warming." As Rucker points out about the fear-mongers, "They pay no heed to real world observational data or the expense, ineffectiveness, waste, fraud, and abuse surrounding the policies being proposed. A UN climate conference is an unrealistic wonderland."
All this would be comic if it did not affect the lives of those throughout Europe and here in the U.S. A senior advisor to CFACT, Paul Dreissen, notes that "European climate policies have been disastrous for affordable energy, economic growth, entire industries, people's jobs and welfare, wildlife habitats, and human lives." That same can, of course, be said for America.
The notion that the United Nations or the entirely of the world's population could have any effect on the climate is so absurd that it should be dismissed out of hand, but the UN climate program and forthcoming treaty it is fashioning has nothing to do with the climate. It is about the fascist utopia being fashioned by those telling huge lies about the climate.
This is why we keeping hearing President Obama and Secretary of State John Kerry issue warnings about the climate. On election night Obama said "we want our children to live in an America...that isn't threatened by the destructive power of a warming planet."
But the planet is
not
warming. It has been
cooling
for sixteen years at this point despite Kerry's lies that "the science is screaming at all of us and demands action."
"Obama and Kerry have stepped up the climate rhetoric," says CFACT's Rucker. "They must feel great pressure to deliver some tangible result to the Green pressure groups that supported them last fall." And Kerry will set the agenda for the U.S. delegates to the UN climate talks.
What happens in Bonn unfortunately will not stay in Bonn.
© Alan Caruba
---
The views expressed by RenewAmerica columnists are their own and do not necessarily reflect the position of RenewAmerica or its affiliates.
---