Alan Caruba
NPR fires Juan Williams for telling the truth

By
Alan Caruba
October 23, 2010
The headline on the National Public Radio website said, "NPR Ends Williams' Contract After Muslim Remarks," but it should have said, "NPR Fires Williams for Telling the Truth."
I am familiar with Juan Williams as Fox News Channel's designated liberal. I have often wondered how Williams found time for NPR because he is on Fox morning, noon and night. The other night he was on with the incredibly popular Bill O'Reilly discussing the way the ladies of "The View" had thrown a hissy-fit over Bill's comment that "Muslims killed Americans" on 9/11.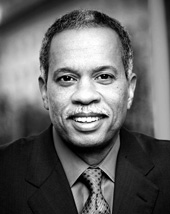 Well, yes, Muslims had planned it, funded it, and were the perpetrators. Not
all
Muslims, but all those involved in the terrorist act that involved hijacking four commercial airliners. Muslims have been killing people in London, Madrid, Moscow, Bali, Mumbai, and other places for a very long time when not killing other Muslims in Iraq, Pakistan, and Afghanistan. In the aftermath of 9/11 some Muslims were dancing in the streets to celebrate the attack on the Great Satan.
So, when Juan Williams said "Look, Bill, I'm not a bigot. You know the kind of books I've written about the civil rights movement in this country. But when I get on a plane, I got to tell you, if I see people who are in Muslim garb and I think, you know, they are identifying themselves first and foremost as Muslims, I get worried. I get nervous," NPR thought that was "inconsistent with our editorial standards and practices, and undermined his credibility as a news analyst with NPR."
You do not have to be a NPR news analyst to worry about sharing a plane with self-identified Muslims. In December 2009, nothing but luck saved a plane from being blown to pieces by the Nigerian "underwear bomber" over Detroit. Nothing but luck saved an untold number of lives when another Muslim made a car bomb and parked it in Times Square. The Muslim Fort Hood shooter is still awaiting trial.
Telling the truth while exercising his First Amendment right of free speech was why NPR fired Juan Williams.
It happens that on October 19, Rasmussen Reports published the results of a telephone poll that asked respondents their opinion about political correctness. The conclusion was that "Some people think that government officials too often override the facts and common sense in the name of political correctness, and 74% regard political correctness as a problem in America today."
The poll found that "57% of adults believe America today has become too politically correct" while 23% said it was not a problem. The Caruba Rule of Political Percentages says there is a hardcore of about 25% of Americans who are too stupid to walk and chew gum at the same time.
It is to Fox's credit that Juan Williams was their "go-to guy" whenever they needed a liberal opinion on the events and issues of the day. I rarely agreed with anything he said, but I understood his contribution to the discussions because one could always gain an insight to the warped liberal point of view on matters great and small.
Recently in New Jersey, Gov. Chris Christie let it be known he saw little reason for the state to be funding its own television news channel and it has always struck me as strange that the federal or state governments should be doing this.
Founded in 1970, NPR has always been a propaganda arm of the government and has always been liberal in its news reportage and analysis no matter what party was in power. About 10% of its funding comes from the Corporation for Public Broadcasting, a federally funded organization. The rest comes from local and state governments, government-funded universities, along with member station's fees, foundation grants, and corporate underwriting.
In 2008, NPR programming reached a record 27.5 million people weekly, according to Arbitron ratings figures. NPR stations reach 32.7 million listeners overall according to Wikipedia.
While it is true that the mainstream media has for decades rendered itself unable to provide reasonably unbiased news coverage, outlets such as C-SPAN, The Wall Street Journal, and Fox News Channel have filled the gap along with a plethora of Internet news and opinion websites for anyone seeking information and analysis.
No doubt Williams will find a permanent home at Fox News Channel, but his firing is a warning to everyone that anything they hear on NPR is filtered through its liberal "editorial standards and practices."
© Alan Caruba
---
The views expressed by RenewAmerica columnists are their own and do not necessarily reflect the position of RenewAmerica or its affiliates.
---