Fr. Tom Bartolomeo
Born to die

By
Fr. Tom Bartolomeo
December 25, 2017
Irony of ironies, a person who always was and will be – chose to die that we may live forever.
The specter of everlasting death no longer courses through our days and memories of lives past. One man who was more than human told us, "Do this in memory of me," the evening before he died – whose life through death we celebrate, the anointed Christ Jesus.
He was proclaimed to the world by a man in a desert, the most sought after celebrity of his time. When he was asked, "Who are you?" he answered, "I am not the Messiah" and "the one who is coming after me ranks ahead of me because he existed before me." (John 1:15).
In Christ we celebrate eternity. Those who are not caught up in regret and death remember that he had said, "I have come to bring life more abundantly" and "the kingdom of heaven is at hand." (John 10:10; Matthew 10:7).
The Book of Ecclesiastes explains the difference between what is passing and what is forever:
There is an appointed time for everything,
. . and a time for every affair under the heavens.
A time to give birth, and a time to die;
. . a time to plant, and a time to uproot the plant.
(Ecclesiastes 3:1-2).
And for "every affair" above in heaven:
"God has made everything appropriate to its time, but has put the timeless into their hearts so they cannot find out, from beginning to end, the work which God has done." (Ibid. 3: 11).
His work continues in us "forever."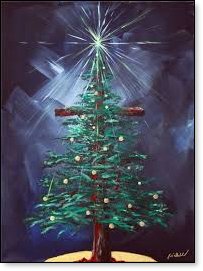 © Fr. Tom Bartolomeo
---
The views expressed by RenewAmerica columnists are their own and do not necessarily reflect the position of RenewAmerica or its affiliates.
---